Imaging technology
"To see the invisible"
Since the human eye cannot reveal hidden threats of caries or inflammations during a dental check-up, we use a number of modern instruments and other equipment to detect dental caries.
DIAGNOCam
Detects hidden caries without harmful radiation
As one of the first dental clinics in the Czech Republic, we have put to use this unique camera capable of detecting caries that remains "invisible" to standard X-rays. The procedure is absolutely painless and takes only a few minutes.
You and the dentist will be able to watch the progress and the results of the examination online. Together, we will be able to detect interdental or occlusal caries in its initial stages and prevent its further growth. Undetected caries could continue to grow unnoticed and cause even more damage.
All that without dangerous X-radiation! This means that the examination may be repeated several times a year without any fear of the harmful effects of ionising radiation.
Digital visiografie RVG
Serves to zero-in diagnosis if wee don't want to use panoramatic image. Small image with high resolution spots even smallest details.
We use unique sensor, capital ship SuniRay, which was appreciated for high quality images.
Panoramatic X-Ray OPG
We proudly use panoramatic tool AJAT!
AJAT is synonim for highest value of OPG images. Thanks to revolution technology sensor with direct conversion (CdTe-CMOS) in combination with multifocal technology scanning tool is able to valuate rtg radiation more effectively than convension tools. On top of that already in one exposition spots large amound of layers resulting sharp image in all areas. By these characterics AJAT tools are second to none in todays scanning systems in stomatology within preserving radiation ballast , e.g. their decreasing thanks to minimalization control images or even repeating the expositions.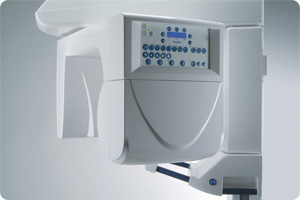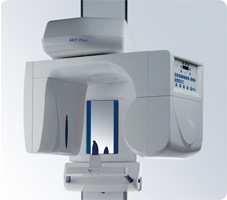 Itraoral camera
Ideal helper with demonstration when pacient may wach precedure on screen in front of him.
Lupe Glasses
We use lupe glasses while procedure, which can multiple times focus in field of work. We are able to improve quality of nursing thanks to the optics.